OPTIMIZED FULFILLMENT WITH THE LATEST TECHNOLOGY
Feature-rich microservices for fulfillment
Digital Goodie platform consists of three sets of microservices of which Commerce and Fulfillment are sold as independent products.
Fulfillment microservices are needed for handling incoming orders, picking them from the store or warehouse, and delivering them to your customers.
Core comprises essential platform functionalities such as product data and APIs. These components are not sold on their own but they are always included in Commerce and Fulfillment.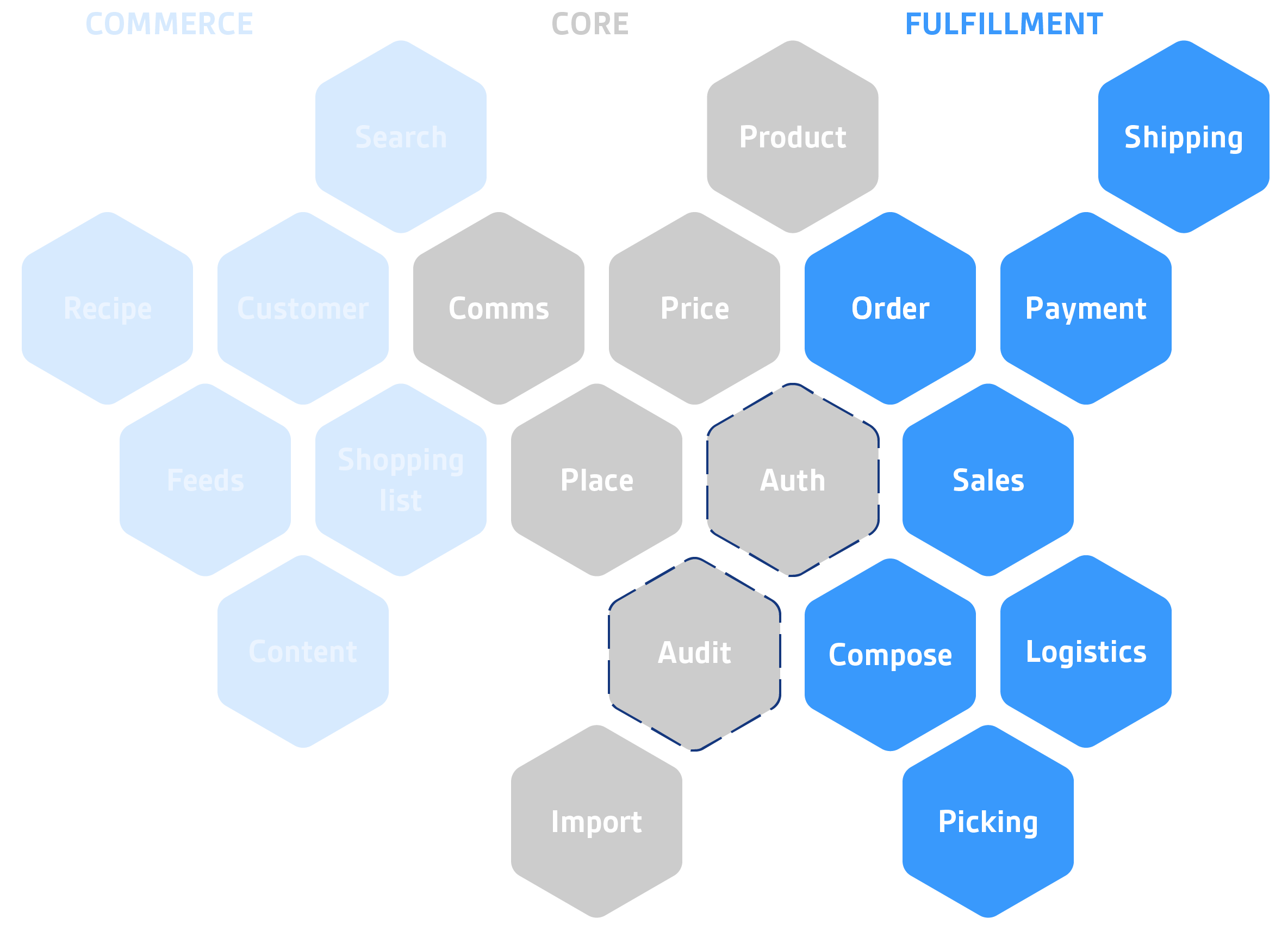 1
Shipping
A Shipper can deliver the goods to shoppers
2
Order
A Store or Warehouse can deliver and manage Orders
3
Payment
A Store can collect payments for Orders
6
Logistics
A Store can use order orchestration, drop-shippers and delivery agents
7
Picking
A Store can pick Orders in-store on in warehouse
View, manage and fulfill orders using Shopkeeper iPad app
Shipping integration with label printing
Support for wireless barcode scanners
Print labels and packaging slips
Configure all of your fulfillment elements in one place
Manage delivery zones and time slots
Configure delivery prices
Stay on track of your important fulfillment metrics such as picking efficiency
Get in touch with us and let's talk more.