Tools to manage
CONTROL ALL OF YOUR CONTENT CENTRALLY
Carefully managed content has a significant role in knitting together your company strategy and customer interface. A regularly updated website supports a strong brand image and tells of commitment to great customer service. Well constructed content follows your customers throughout their year and lets you be a consistent, reliable part of their lives, celebrating the highlights and offering solutions to the everyday challenges.
USE OUR ADMIN PANEL TO EASILY MANAGE YOUR
Storefront structure
Store contact information, opening hours etc.
Banners and other images
Seasonal news and campaigns
Promotional collections
Company blog
Order confirmations & other customer messaging
In the Digital Goodie admin panel, you are able to plan and manage your content and configure your storefront easily, as often as you like.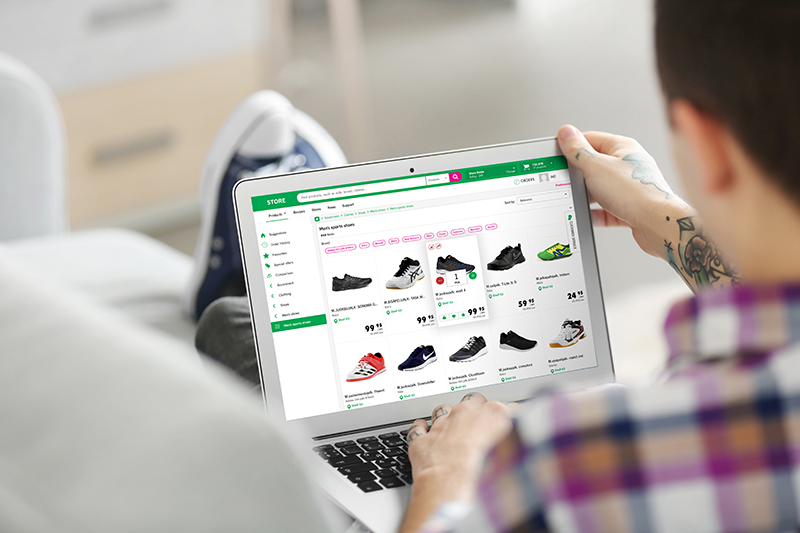 TO GET IN FULL SWING WITH YOUR CONTENT, HERE ARE A COUPLE OF PROVEN TIPS FROM OUR CONTENT EXPERTS:

Name a dedicated content manager or content management team that is responsible for coordinating and planning your storefront throughout the year in cooperation with your marketing and category managers
Make sure the front picture of your website gets updated regularly, preferably once a month, but at least for each new season
Make sure your content manager is well informed of  upcoming promotions and campaigns and coordinate the messages you want to carry across to your customers
Decide a selection of products you want to boost for each season. Customers will keep buying the basic supplies at all times, but content marketing is a great way of significantly increasing the basket size. By inspiring and offering new ideas you can guide your shoppers and even create needs they hadn't yet discovered.
SIMPLE TOOLS FOR PRODUCT MANAGEMENT
Accurate product assortment and prices are one of the most
 important buying criteria for online shoppers. The more information on products and their details, measurements, materials and ingredients you can provide, the easier it is for your customers to find what they're looking for and to make informed purchase decisions. Also, adding images to your products will make all the difference – studies show shoppers will choose a product 50% more likely if it has an image, over those that don't.
After your product information is brought to our system, you are able to tweak this information across all your stores in one place: add and edit key words, product descriptions, product images, nutritional information, ingredients and allergens. To save your time, all of this information can be edited either by one product, or the whole category at a time.