SELL YOUR PRODUCTS INSTANTLY ONLINE
Delivering a consistent, rewarding customer experience
As competition for customers continues to increase and evolve, we believe the retailers that best know their shoppers, and are able to leverage this knowledge, will ultimately keep them. To help you achieve this, our platform comes with a highly sophisticated recommendation engine that carefully combines historical information with real-time context to create the ultimate personalized user experience.
Each of your customers will have a unique view of your store front, explicitly engineered to save their time and to connect them with product recommendations and promotions that ideally match their lifestyle and preferences. Their browsing, searching and checkout experiences are relevant and convenient and designed to conform by their needs. Personalized e-circulars and inspiring seasonal content further demonstrate your commitment to superior customer service.
Let your customers find your store across all touchpoints
Your shoppers today expect a personalized, frictionless service that enables a fast, convenient shopping experience. Our Commerce solution expands your brand and stores instantly on web and mobile and lets your customers engage with you through all touchpoints.
A great shopping experience equals loyalty
Shopping should be three things: fast, easy and fun. Our Commerce solution expands your store into a web and mobile store so easy to use, your customers will never want to go anywhere else. Finding products, check-out and collecting or receiving their items – every step is carefully planned. For in-store shoppers, let's drive your sales with self check-out, in-store kiosks and mobile maps (shoppers love them!).
Service as unique as your shoppers
Your customers are all different and unique – and so are their shopping baskets. Our recommendation engine makes sure each user has a unique view of your storefront and receives exactly the right recommendations and ideas to make them feel your store was designed for them. Relevant campaigns and promotions are powerful tools for inspiration that translate into loyal customers and increased basket size.
Cutting-edge technology you can buy off the shelf or build upon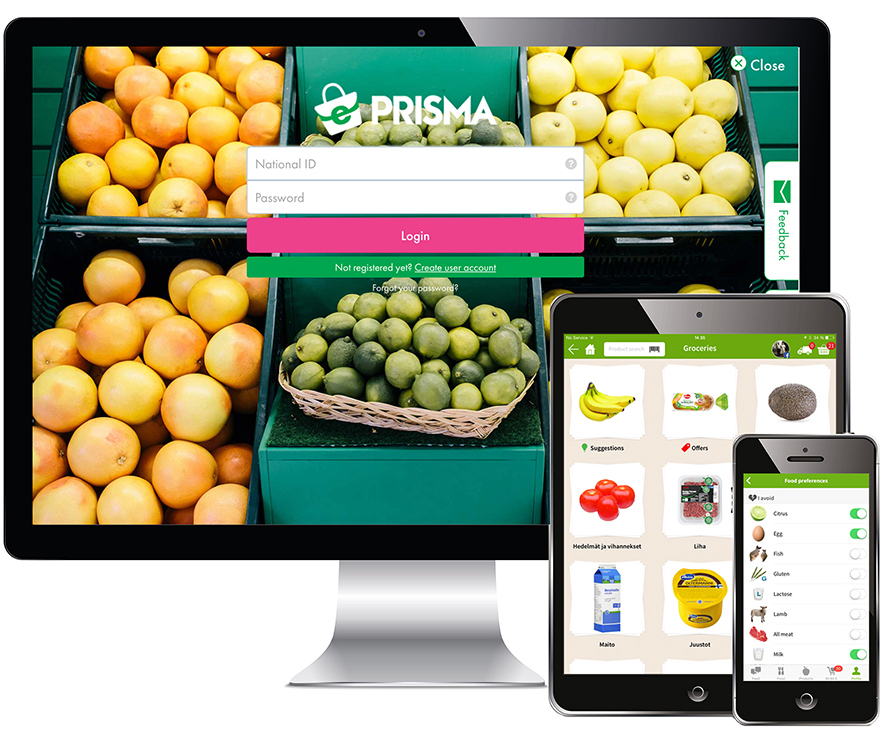 Manage all of your online content centrally through our easy-to-use admin panel that lets you stay on top of your operations. View and edit your storefront and locations, set up banners and campaigns, write seasonal news and update the company blog. The admin panel can also be used for editing all product information across your stores.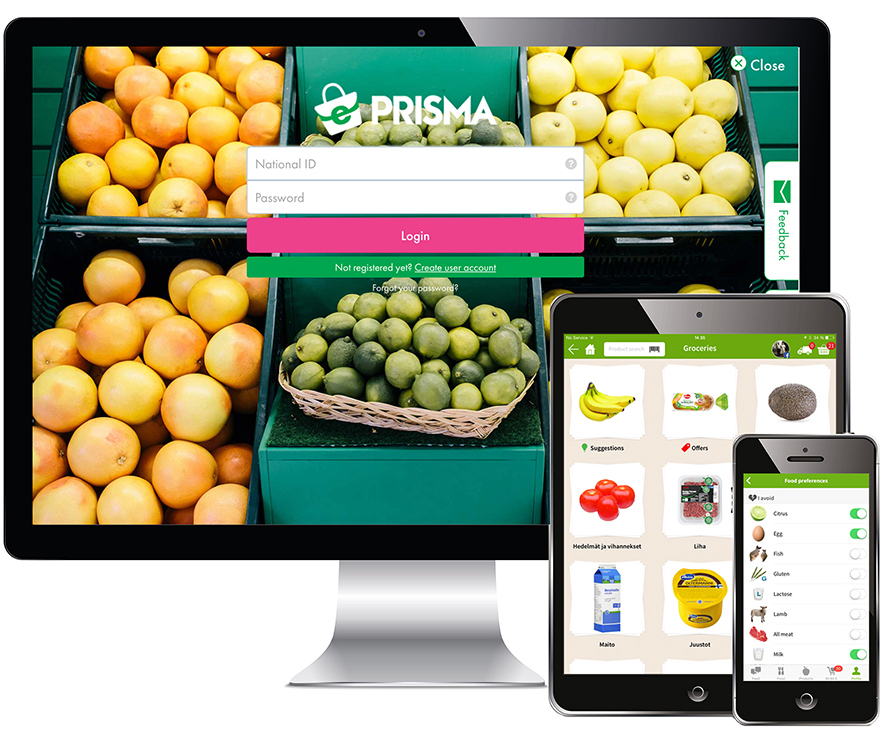 To let your developers freely build your own services and extensions on top of our platform, we provide you the APIs and SDKs (service development kits) you need for fast and agile development. The platform also comes with useful, ready negotiated partnerships with content providers such as Product data providers.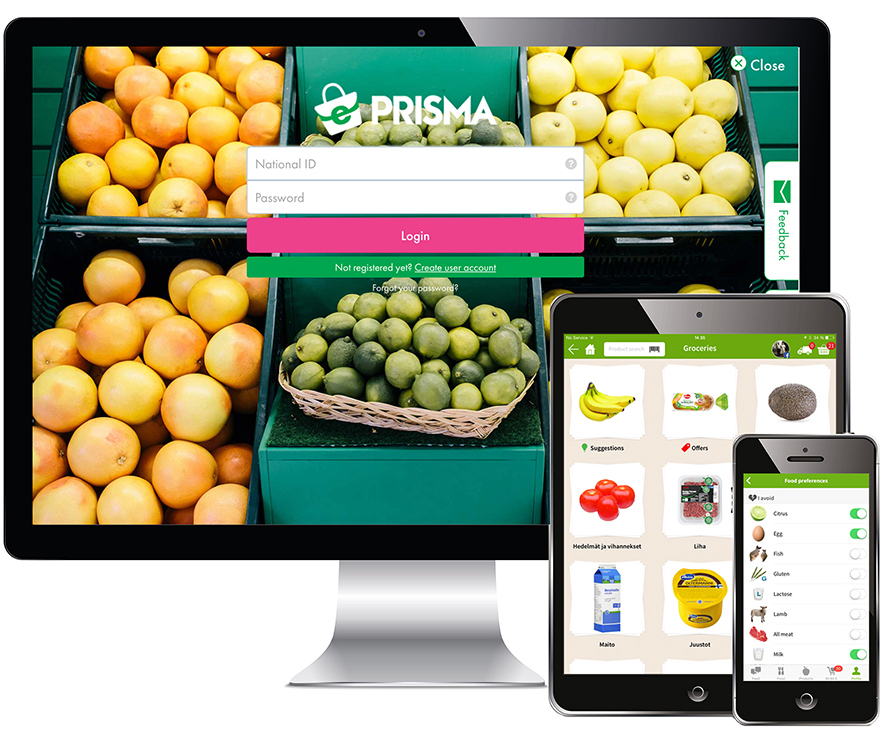 Leverage our powerful white label platform to easily build and maintain your own commerce solution and consumer-facing services. Choose from a variety of our built-in integrations and plug in any third party services you need.
Everything you need for successful online operations
See a full list of our Commerce features here.
We help our customers in Scandinavia, the Baltics, Russia, UK and US to make retailing a more personal and convenient experience to increase customer loyalty.
Record-breaking picking efficiency in a dark store dedicated to optimized fulfillment