Everything you need to win, under the same roof
Introducing our 5-step program for successful online grocery

Welcome onboard Digital Goodie. This is where you find all the tools you need to run modern and cost-efficient retail operations online.
Designed specifically for grocers, our platform offers all the five key functional areas of successful online grocery. All of these components can be independently deployed – pick and choose the ones you need.
Take a quick tour of our 5 Step program:

Headless commerce or off-the-shelf storefronts, it's your call
Want to launch fast?
Utilize Digital Goodie's proven and affordable off-the-shelf storefronts
Or got your own designs?
Utilize our headless commerce capability and build yourself
Fast innovation on-top-of existing platform & API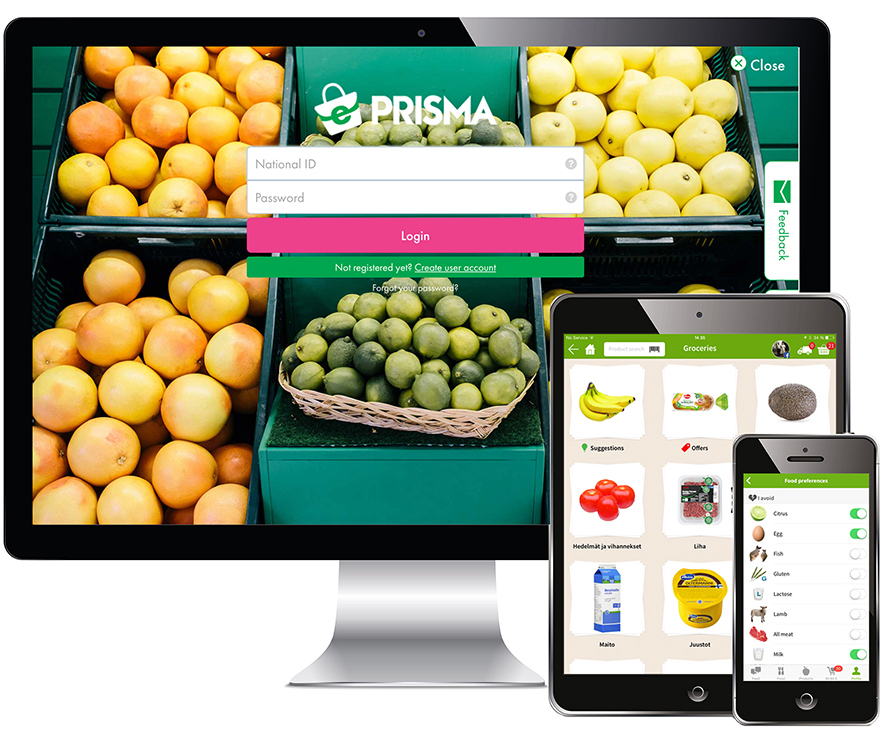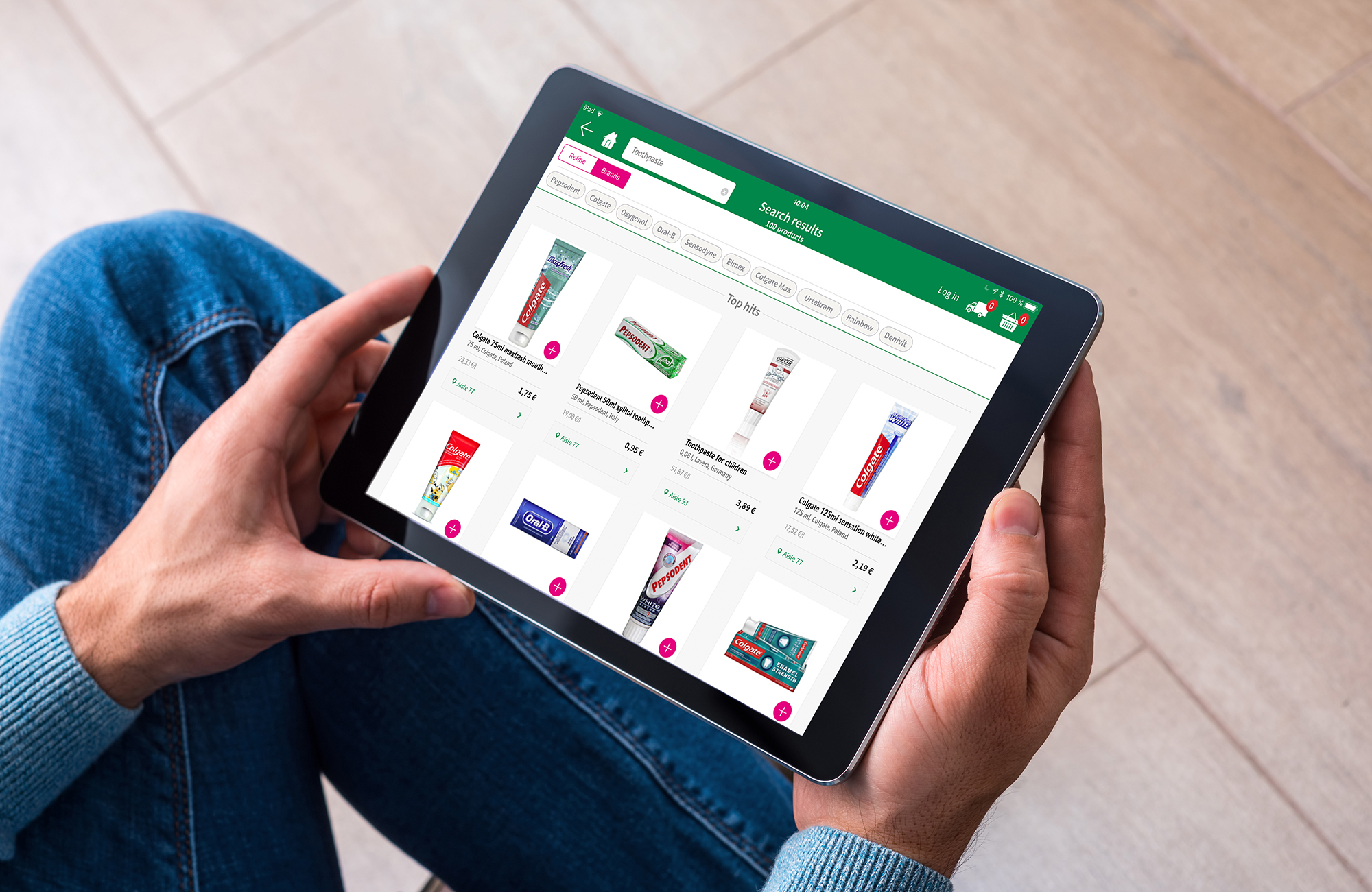 A Commerce engine optimized for the grocery industry, supported by features such as:
Manage large assortments & baskets coupled with hundreds of stores with individual assortments
Advanced price book and pricing management
Highly detailed product data which supports e.g. customer specific dietary preferences
Easy multi-product add to cart functionality which facilitates use cases such as recipe site integrations

Step 3: Distributed Order Management
Integrated DOM with a wide variety of fulfillment options, supported by features such as:
Capability to handle home delivery, click & collect, locker delivery & dropshipping
Manage time slots, delivery areas, collection points & associated pricing
Order splitting, enabling baskets including both perishables and home goods
Order transfers between fulfillment locations to handle stock-outs and even out peaks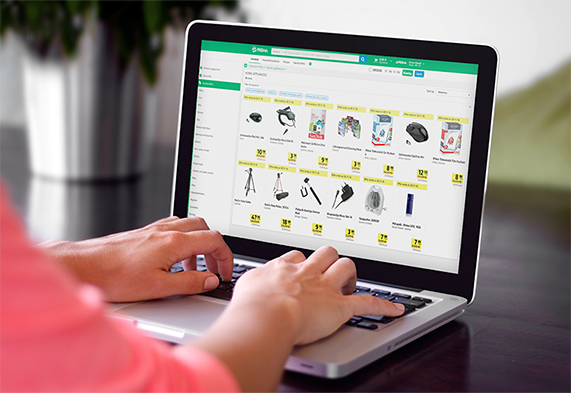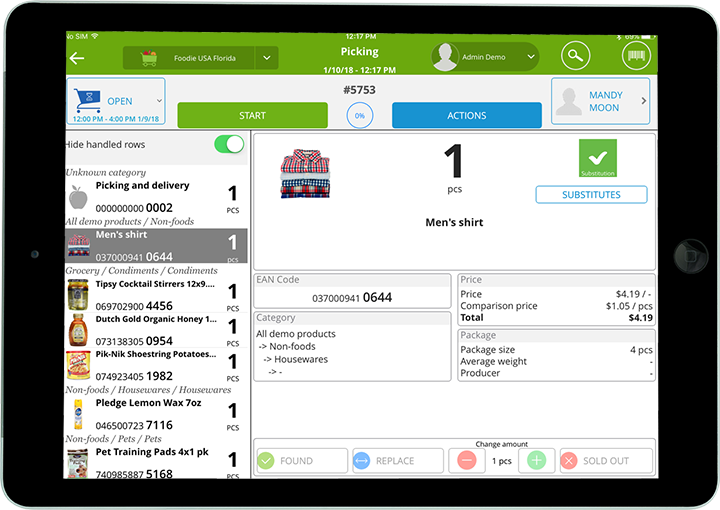 A picking solution 30% more efficient than competition,
supported by features such as:
Optimized picking routes, multi-order picking & automated batch calculation
Bar-code based picking enabling close to zero error rates
Out-of-stock substitution based on preferences
Picker efficiency analytics

A comprehensive last mile solution to optimize the workflow of your delivery team, supported by features such as:
Route optimization based on delivery slots & areas
Automated delivery notifications to keep your customers informed
Support for both home & locker delivery
Modular design facilitates easy integration to 3rd party last mile providers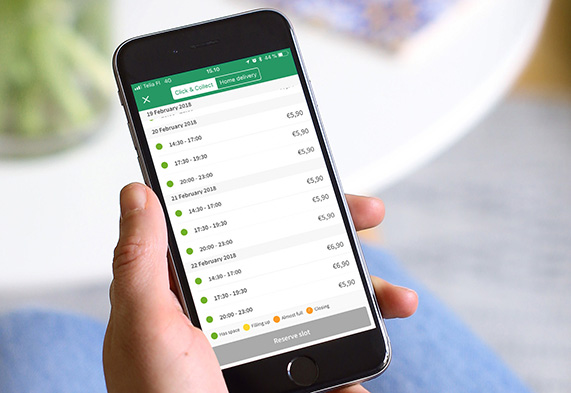 We are your number one choice for an online grocery platform. Here's why:
All the tools you need to run modern and cost-efficient retail operations online
Digital Goodie Fulfillment provides all the tools you need for highly optimized order fulfillment. It helps your pickers and lets you offer various delivery options: home delivery, buy online/pick up in-store, locker delivery and curbside pick-up, backed up by the most efficient technology.
Digital Goodie Commerce moves your stores instantly on web and mobile, letting you connect with your customers whenever and wherever they like. Our end-to-end solution provides everything from personalized, real-time assortment view and circulars to smart shopping list and engaging in-store solutions. Should you like to combine your own customer interfaces, choose our headless commerce option.
Your shoppers are now able to locate any product in your store using Indoor Maps.
Digital Goodie runs on top of Amazon Web Services cloud securing reliable service 24/7